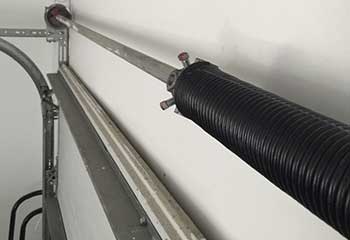 Garage Door Spring Replacement
Customer Issue: Mrs. Vergas' garage door refused to budge when she needed to get to an appointment. She called us for help.
Our Solution: Our technician came out quickly to inspect Mrs. Vargas' garage door's system and discovered that one of the torsion springs had broken from age. After disconnecting the opener and assuring the door was securely clamped into place, our professional released the tension in the springs to remove the damaged one. The new spring was then installed and tension was restored.
Gertrude Vargas
- Cypress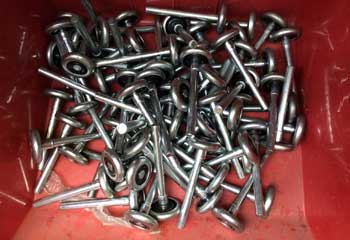 Roller Replacement
Customer Issue: Several of the customer's rollers had been making squealing sounds, and they eventually escalated to causing the overhead door to list to one side.
Our Solution: Since all of Mr. Colcher's garage door rollers were past their prime to one degree or another, our team unscrewed and replaced the entire set. After screwing each pair in place and oiling them, they raised the door up and slid it back down along the tracks for testing.
Berk Colcher
- Cloverleaf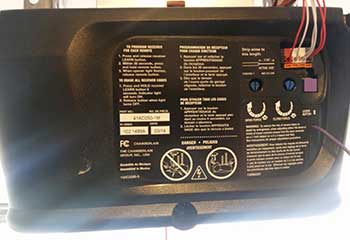 Garage Door Opener Repair
Customer Issue: The garage door open manually, but wouldn't respond when the customer used the remote control or the wall switch.
Our Solution: Because the door did open manually, the problem was obviously not with the springs or cables, or tracks for that matter. After doing some troubleshooting of the electric opener, we quickly discovered the source of the problem to be a few exposed electrical wires which needed replacing. With that done, the overhead door returned to operating automatically again.
Steven Willkinson
- Aldine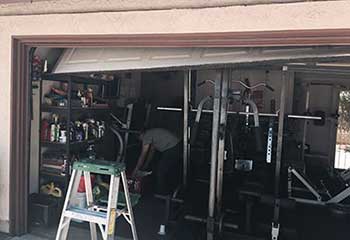 Garage Door Off-Track
Customer Issue: The customer's door had gone off track.
Our Solution: We removed the customer's door and re-secured the track using longer bolts. We then replaced the door, tightened all bolts, lubricated and performed general maintenance to make sure the door was operating properly.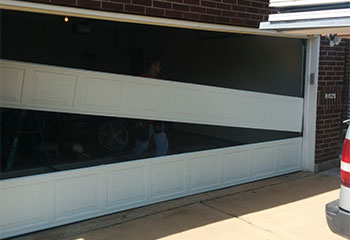 Panel Replacement
Customer Issue: Our customer needed two garage door panels replaced.
Our Solution: We ordered the replacement panels and painted both to match the customer's existing door. We then replaced both of the damaged panels perfectly.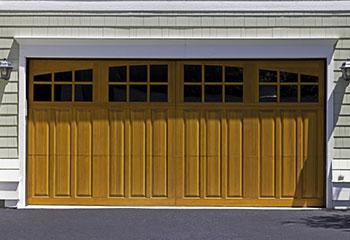 New Garage Door Installation
Customer Issue: Needed installation of a new garage door.
Our Solution: Our decorator provided Ms. Cruise pictures from our wide selection of types and brands and she made the decision to purchase a wooden Clopay carriage-house model. A week later we received the door and installed it to her satisfaction.