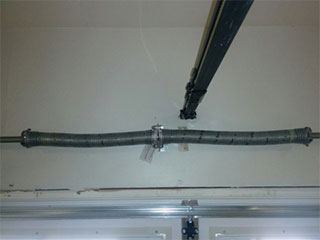 Some things you can't live without. Your garage door springs are a fine example of that. No overhead door system can function without these components being in an optimal shape. Since they are under a tremendous amount of stress day in and day out, they will eventually break and need to be replaced. That's where we come in.
Broken Spring Replacement
When you need to have one of these dangerous components removed and a new one installed in its place, our technicians can help. The dangers of tempering or mishandling springs make any DIY effort simply not worth it. The last thing you'll want is to get injured by a rouge whipping spring. That's why you need to leave things up to us.
Spring Adjustment is Important
As part of a regular maintenance routine, our technicians will not only lubricate your springs to ensure their smooth and efficient performance, they'll also make sure that their tension is properly distributed. This will make sure your door doesn't become unbalanced, and that one spring isn't straining too much and is suffering from additional wear and tear damages.
Quality Plays a Vital Role
Since these components are so integral to the optimal performance of your automatic garage door system, investing in galvanized springs can be really worth it. These types of products will be far more durable and resistant to rust, which means they'll last for much longer, and you won't have to spend as much money on unexpected repairs.
Seek Professional Assistance
Whenever you find yourself dealing with spring related problems, don't try to do anything by yourself. Our experts at Garage Door Repair Houston are here to provide you with our knowledge and skill, and to make sure you don't end up damaging your door further, or – god forbid – injure yourself. Call us today.
Need more? We also provide:
Garage Door Safety Inspections
Liftmaster Garage Door Openers
Garage Door Torsion Spring Replacement