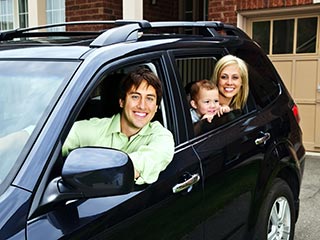 The Garage Door Repair Houston team has been providing local homeowners with excellent garage door services for a very long time. From reliable spring replacement to opener troubleshooting efforts and even new door installation. Any service you need for your automatic overhead garage door is available. When problems arise, you need help to arrive fast. Offering same day repairs seven days a week makes us the no.1 garage door company to contact for urgent problems.
Garage Door Opener Repairs
Sometimes problems with your automatic overhead door appear more complex than they are. Other times, the opposite is true. If you find your garage door is not closing or moving strangely, you might have an opener-related problem. There are good news and bad news. The bad news is that your garage door opener requires experts to fix. The good news, however, is that there's a team of Houston-based garage door repair pros ready to help. From replacing broken motor gears to adjusting chain drive tension and installing new belts. Any problem involving garage door opener repairs is quickly solvable when you let us handle it.
Garage Door Spring Replacement
Another problem that commonly occurs with overhead garage doors is related to worn or broken springs. The garage door not opening while there's power could imply a spring broke. While it's sometimes possible to open a garage door with a broken spring, you should wait and let us replace it first. There are still dangers and risks involved, so better safe than sorry. The local garage door spring replacement experts you need are a phone call away every week and every day.
Reliable Garage Door Services
Whatever complex problems you're dealing with, Garage Door Repair Houston has the solutions. The team takes great pride in being able to help all customers with any type of issue that's plaguing them. That means replacing broken springs, helping you choose and then install new opener models and more. It brings us joy and satisfaction to know that Houston garage door owners know that they can put their faith in us. Whenever something goes wrong with your automatic overhead door, let us know. The expert solution you'll need won't be far behind.
Local Garage Door Pros Nearby
Whether it's repairs that you need or to schedule some garage door maintenance, the service team here can help. Quality is a key factor for us, as is reliability. Every service provided is guaranteed to improve the condition of your overhead door. Any part installed is going to do the same. The Garage Door Repair Houston team follows strict guidelines to ensure every customer has a positive experience. If you're ever in need of spring or opener services, you know who to turn to.
Free Estimates On Garage Door Installation Jobs
Aside from repairs for garage door problems, you can reach out to us to have a new overhead door system installed. When you need to choose new garage doors, the sheer number of options available can make your head spin. Luckily, you don't have to randomly pick one. And you don't need to start going through veritable mountains of research. The experts at Garage Door Repair Houston can advise and consult you on the different benefits each material and model has to offer. From the insulating qualities of wood to the sturdy security benefits of steel. You can get a FREE ESTIMATE on new garage doors and see how much the whole thing will cost, installation and all. Once you've made an informed decision, you'll find your new garage door installed quickly and to your complete satisfaction.
Local Garage Doors Service Team
Broken springs and worn gears have met their match. Garage Door Repair Houston provides the best services near you. If you need help replacing a broken spring, repairing an opener that is not working or setting up a whole new garage door, give us a call. Same day repairs are always an option with us.
Call Us Today:
Highly Skilled Technician