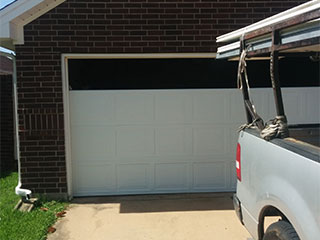 A busy household easily uses their garage more than a thousand times every year. While these doors are sturdily built and are designed to provide many years of service, they do require occasional attention and servicing to ensure problems don't develop.
The Need for Servicing
Over time, the moving parts in your garage door will require professional attention. The lubrication in moving parts can dry out, for instance, and without proper servicing these parts will quickly begin to wear out. Once this happens, the door can begin to suffer from more serious problems - the joints will become damaged and worn, and may need to be replaced altogether. This is much more expensive and difficult than keeping the door serviced, so it's always a good idea to prevent such problems from developing.
When to Schedule Servicing
It can be tough to know when to arrange a maintenance appointment - by the time a problem needs repairing it has become too late for preventative maintenance. Most manufacturers require an annual service as part of their warranty, and we thoroughly recommend scheduling regular service appointments for your door.
During a Maintenance Visit
When our technicians carry out a maintenance inspection, their first task is always to assess the overall condition of your door. During this visit, we'll point out any problem areas and ensure your system gets the attention it needs. If any parts are showing extensive wear and tear, and our experts will advise you and provide you with information regarding your options.
Arranging a Visit
All garage doors require regular maintenance to ensure they continue to operate smoothly and reliably. Our team of technicians at Garage Door Repair Houston can provide the best service available, and are highly experienced in this field - you can rely on them to keep your door working. Talk to us today and gain peace of mind!
But wait, there's more! We also offer:
Part Replacement & Lubrication
Door Opener Troubleshooting Services
Galvanized Torsion Spring Replacement
Roll Up Garage Door Services