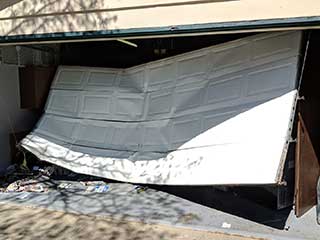 If you own an overhead garage door, you should make sure it receives the professional care and attention it needs, so you can get the most out of it. These systems have a lot of working parts, which means a lot of things that can potentially go wrong. Make sure you're ready and know where to get quality repair and maintenance work near Houston or any of the nearby areas.
The Pros of Regular Garage Door Maintenance
To touch on cons real quick, there really aren't much. Time, perhaps. And the potential for mishandling some tasks. But unless you try to complete complex DIY repairs, the basic garage door maintenance routines are fine to handle. Spring lubrication for torsion units is helpful, as it reduces the friction that wears down the coils. If you have steel garage door rollers, they could use some lubrication maintenance every so often as well. Remember not to lubricate the tracks, however. That could result in sticky residues that lead to blockages.
An Automatic Garage Door Has Limits
A garage door is a heavy, moving contraption. Lifting and lowering it back into place requires great mechanical force, and puts the mechanism under a lot of stress. It's not for no reason that most homeowners need a garage door opener replacement every ten to fifteen years, even if they take good care of their property. Garage door springs, meanwhile, need to be replaced every five to ten years unless you open your garage very rarely. Paying attention to warning signs like strange noises, delays, or irregular movements can vastly extend your components' lifespans. If you're in the Houston area and need garage door spring services, avoid attempting DIY repairs and let pros handle it. Skip getting hurt and get the solution you need instead.
Garage Door Not Opening
Since the opening is the most energy-intensive task your door needs to perform, there are multiple components involved in making it work. Most often, the problem will be related to either the opener which contains the motor and control systems, or the springs. These parts store most of the lifting power. Garage door opener repair is a commonly needed service, either software and setting reboots wiring or circuit board repair, or mechanical jams that need unsticking. Another common repair project is broken spring repairs. Garage door springs break down faster than any other essential component and need replacement every 4-9 years.
Garage Door Not Closing
If your garage door refuses to close, the problem is most often something to do with the safety sensors or control systems. If the LED lights on the sensors are blinking, that means their connection has been interrupted and the lenses need to be cleaned or realigned. Sometimes, garage doors can be stuck open by something as simple as a faulty remote control handset or an oversensitive safety lock. However, a garage door that won't close can also potentially be a sign of opener malfunctions, especially of the software or circuit board varieties.
Garage Door Off Track
Garage doors move along a pair of tracks on multiple pairs of rollers. If the tracks come loose or are broken, or a roller falls off, the door can end up slipping out of its place entirely. Any good garage door company should be able to reinstall a door that's gone off track and fix whatever problem caused it to happen. Make sure you know how to get in touch with one near you!
Be Ready For Anything!
Familiarizing yourself with the signs of garage door trouble will help you avoid more expensive and inconvenient breakdowns, not to mention dangerous ones. Get in touch with Garage Door Repair Houston for same day service any day of the week.