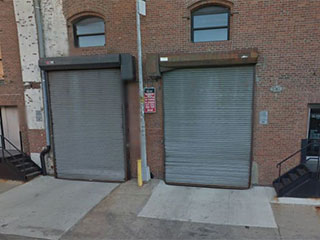 Garage doors come in a variety of types, styles, and materials. A roll-up garage door can be an excellent choice for homeowners who's garage doesn't have a lot of backroom space available. These types of doors are mounted over the opening and work by rolling up and folding into themselves, similar to a carpet.
Simple Locking Options
Experts say that you can keep your property more secure by having a predrilled hole to install a padlock in the track itself. With a padlock installed, it would be impossible to roll the door up and open it without the key. Know the advantages and disadvantages of this type of door to help you decide if it suits your specific needs.
The Main Advantage
Perhaps one of the best benefits this type of door offers its simplicity. Some overhead doors can be overly complicated, but this one operates effectively and moves relatively quickly as well. Roll-up doors can be operated manually or with an opener. Additionally, they can come in custom sizes to fit every opening perfectly. They can also easily match a home or property's design since they can come in a variety of finishes. You can choose the color you think is attractive and appropriate.
Some Additional Advantages
Another advantage is a reduced headroom requirement. This is advantageous if you own a tall vehicle since you can have a bigger door opening. Moreover, you can enjoy various latch styles that suit your need, from keylocks to slide bolts. You may as well benefit from a higher level of security and durability and the option of using a manual head crank, which will allow you to manually use the door in case of power outage.
The Main Disadvantages
If there are pros, there are usually some cons as well. Roll up garage doors may be more expensive than the average overhead door. Overtime, roll-up doors may also get a bit noisier than their counterparts. If your garage is not close to any bedrooms or is detached from your home, this would not be a problem.
If you need a new roll-up garage door installation to be performed, there's no one better to call than our experts at Garage Door Repair Houston. Our technicians specialize in perfectly setting up every type of automatic doors, and we'll make sure your new system is as safe and secure as possible. Call us today.